Sensors built to provide you with precise data collection with unmatched durability and reliability.
Cables for your instrument that run between sensors are available in standard 60-foot or 150-foot lengths.
For instruments that require 'plug-in' power, power supplies are available in USA – 110V – or European – 220/240V – versions.
Whether you're mounting sensors on your roof or instruments to your wall, get all of the hardware you need to do the job.
Whether you're mounting your instrument on your wall or mantle, elegant wood mounting panels provide a finished look to your weather station.
Engraved Panels & Plaques
An engraved panel or brass plaque provides a personal touch to any mounting panel for your wall or mantle. Engravings make for a perfect gift – contact Maximum for details.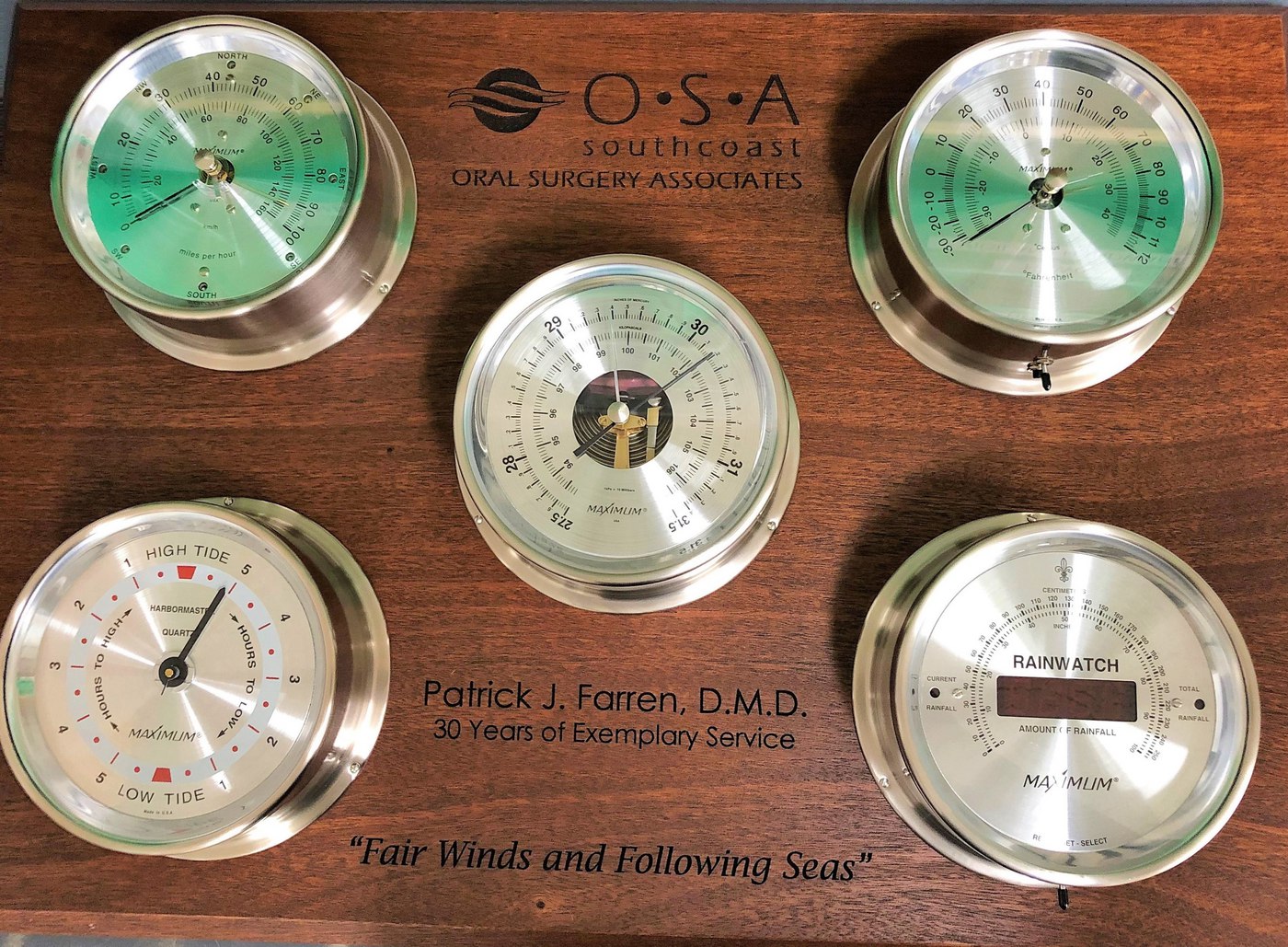 Decide which weather conditions mean the most to you and build your very own weather station by combining them on a solid wood panel.