Analog Wind Speed and Direction
When you want real-time wind speed, direction, and high wind gust measurements, Maestro is the answer. It gives you the ability to monitor the wind in a classic, elegant display.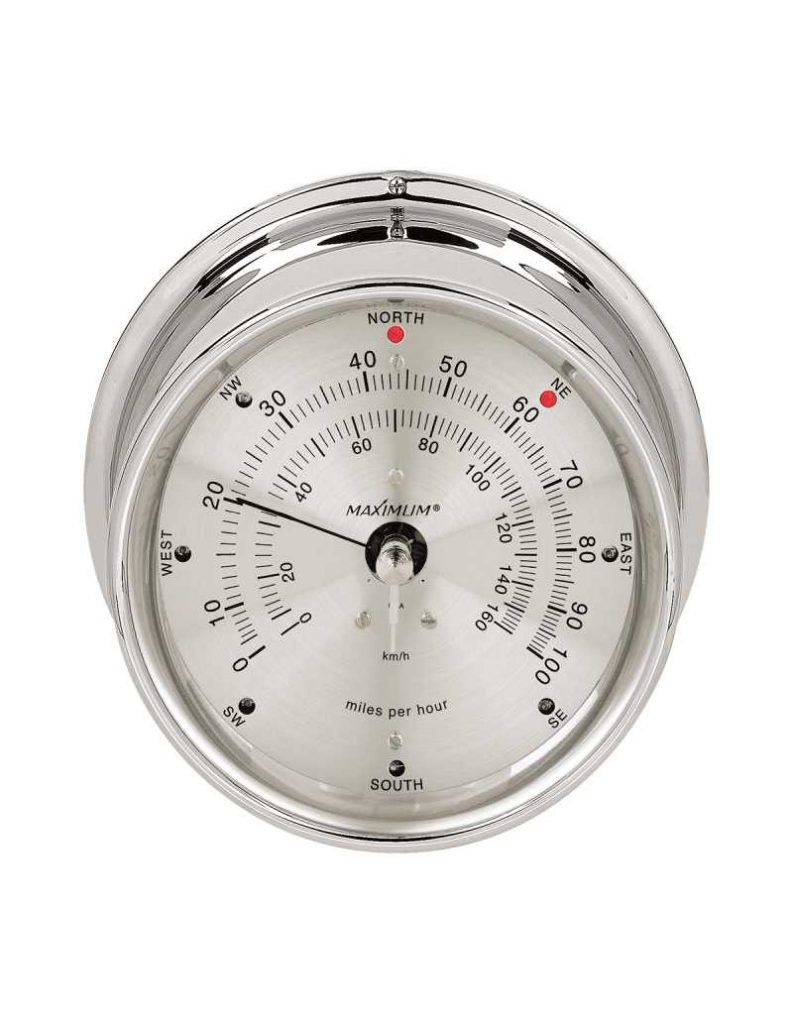 Two Scale Wind Speed and Direction
The Maestro 2-S (2-Scale) has all the features you've come to love about Maestro with the added benefit of 2 user-selectable wind speed scales. The first is a 0-40MPH scale for higher resolution of low wind speed readings. The second is a 0-120MPH scale if you live in an area where extreme winds may occur.
Wind Speed with High Gust Capabilities
Vigilant is the instrument that Maximum was founded on. It's a self-powered wind speed instrument with high gust measuring capability, so you can track the biggest winds.
Digital Display of Wind Speed & Direction
Are you looking for a wind speed and direction instrument that does it all in an easy-to-read digital display? Merlin gives you real-time wind readings as well as peak and average wind speed and direction while also forecasting trending wind speed.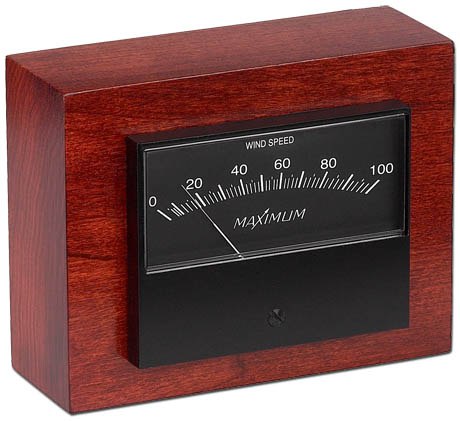 Simple Display of Wind Speed
The Sirocco is a self-powered wind speed instrument housed in a solid, hand-crafted woodblock.  It has proven to be popular in both residential and commercial applications. Its versatility allows you to mount it on a wall or simply sit it on a shelf.
Simple Digital Display of Wind Speed
The Nor'Easter is an electronic, 2-digit wind speed display housed in an attractive wood block.  It is capable of measuring wind speeds up to 200 mph and can be powered by a single 9-Volt battery, or you can plug it into a standard household electric outlet.
Ready to Find Your
Perfect Weather
Instrument?